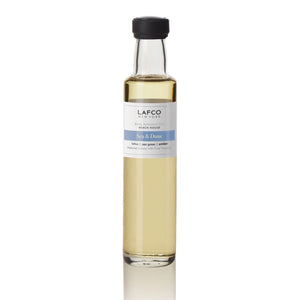 The drive took forever, but you have arrived. As the car door opens, the rush of salt embraces you. Running barefoot through the gentle hills of sand, stiff slivers of grass sneak in between your toes as a faint rumble of thunder is heard in the distance.

Watery blue lotus and beach grass settle into an amber-sand accord with a tiny hint of ginger.
8.4 oz bottle of essential oil based fragrance and a bundle of 8 natural reeds.